Deprecated
: wp_make_content_images_responsive is
deprecated
since version 5.5.0! Use wp_filter_content_tags() instead. in
/home/hoteldiegb/www/wp-includes/functions.php
on line
4861
Deprecated
: wp_make_content_images_responsive is
deprecated
since version 5.5.0! Use wp_filter_content_tags() instead. in
/home/hoteldiegb/www/wp-includes/functions.php
on line
4861
Deprecated
: wp_make_content_images_responsive is
deprecated
since version 5.5.0! Use wp_filter_content_tags() instead. in
/home/hoteldiegb/www/wp-includes/functions.php
on line
4861
Deprecated
: wp_make_content_images_responsive is
deprecated
since version 5.5.0! Use wp_filter_content_tags() instead. in
/home/hoteldiegb/www/wp-includes/functions.php
on line
4861
Deprecated
: wp_make_content_images_responsive is
deprecated
since version 5.5.0! Use wp_filter_content_tags() instead. in
/home/hoteldiegb/www/wp-includes/functions.php
on line
4861
Deprecated
: wp_make_content_images_responsive is
deprecated
since version 5.5.0! Use wp_filter_content_tags() instead. in
/home/hoteldiegb/www/wp-includes/functions.php
on line
4861
Deprecated
: wp_make_content_images_responsive is
deprecated
since version 5.5.0! Use wp_filter_content_tags() instead. in
/home/hoteldiegb/www/wp-includes/functions.php
on line
4861
Deprecated
: wp_make_content_images_responsive is
deprecated
since version 5.5.0! Use wp_filter_content_tags() instead. in
/home/hoteldiegb/www/wp-includes/functions.php
on line
4861
Deprecated
: wp_make_content_images_responsive is
deprecated
since version 5.5.0! Use wp_filter_content_tags() instead. in
/home/hoteldiegb/www/wp-includes/functions.php
on line
4861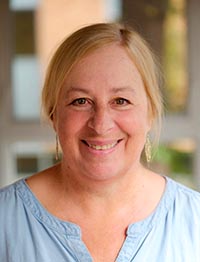 JEANNINE GAGNÉ

Producer
After working for ten years with Les Films de l'Autre filmmakers' collective, filmmaker and film producer Jeannine Gagné founded Amazone Film, a company dedicated to the production of auteur films. She has made experimental films, documentaries and fiction films. Her documentaries have won two Jutra and several Gémeaux awards and her work has been the subject of a retrospective at the Cinémathèque québécoise and a tribute on Regard sur le court in Saguenay.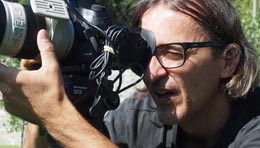 TOMI GRGICEVIC

Cinematographer
Originally from Slovenia, Tomi Grgicevic studied cinema at Université de Montréal. He has directed several short documentaries and fiction films that have been shown at a number of festivals in Europe and Canada. His short film Bager was nominated for a Jutra award in 2003. In 2011, Migizi won the National Film Board of Canada Innovation Award at the Rendez-vous du cinéma québécois. Since 2009, he has co-directed four documentaries with Davyd Tousignant that have been selected at different festivals across Québec.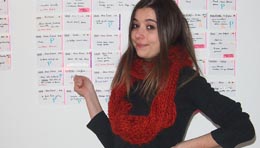 EMMA BERTIN

Editor
Emma Bertin was born in France. After taking a film option in high school, she pursued her studies in film editing at the Institut des arts de diffusion in Brussels. She specializes in documentaries, with a focus on short films and reports, and participates in specialized documentary film festivals. The Last Breath is her first feature documentary, which she co-edited with Annabel Loyola.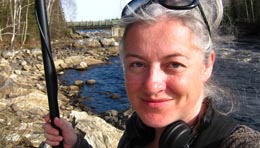 MÉLANIE GAUTHIER

Sound Recordist, Sound Editor and Sound Designer
Mélanie Gauthier has been working in the field of image and sound production and post-production for more than twenty years. As a sound editor and sound recordist, she has taken part in several dozen documentary expeditions and shoots across the globe. She has worked on films by Marc Séguin, Robin Aubert, Catherine Hébert, Pascal Sanchez, to name just a few. In 2016, she created SOUNDCHICK SFX, an online sound library and download platform for sound effects.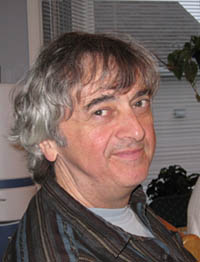 CLAUDE LANGLOIS

Sound Editor
Claude Langlois has been working in the media industry for forty years. Sound editing became his creative space. For Langlois, sound editing means being willing to walk in the dark with confidence, carried along by the energy and the emotion. His career has included several feature-length fiction films as well as numerous documentaries including Annabel Loyola's The Last Breath.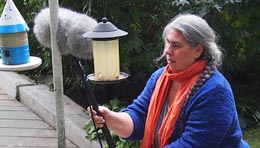 CATHERINE VAN DER DONCKT

Sound Recordist
Catherine Van Der Donckt started out with the National Film Board of Canada in 1983, where she quickly developed an interest in both sound recording and sound design. She has had the chance to work with a number of directors who understood the importance of sound. In collaboration with Benoît Dame, she developed a global approach encompassing sound recording, design and mixing. She has won several awards including Best Sound at the Yorkton Film Festival, Hot Docs and the Gémeaux.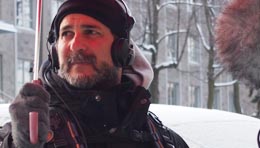 MARCO FANIA

Sound Recordist
Since graduating from Concordia University in Communications, Marco Fania has been working for more than fifteen years as a sound recordist on numerous film, television and multimedia productions. Career highlights include eight months spent on board the Sedna IV in Antarctica for the film Le dernier continent, several months working near Inuvik in a natural gas exploration camp for the documentary License to Drill, as well as various productions across the globe.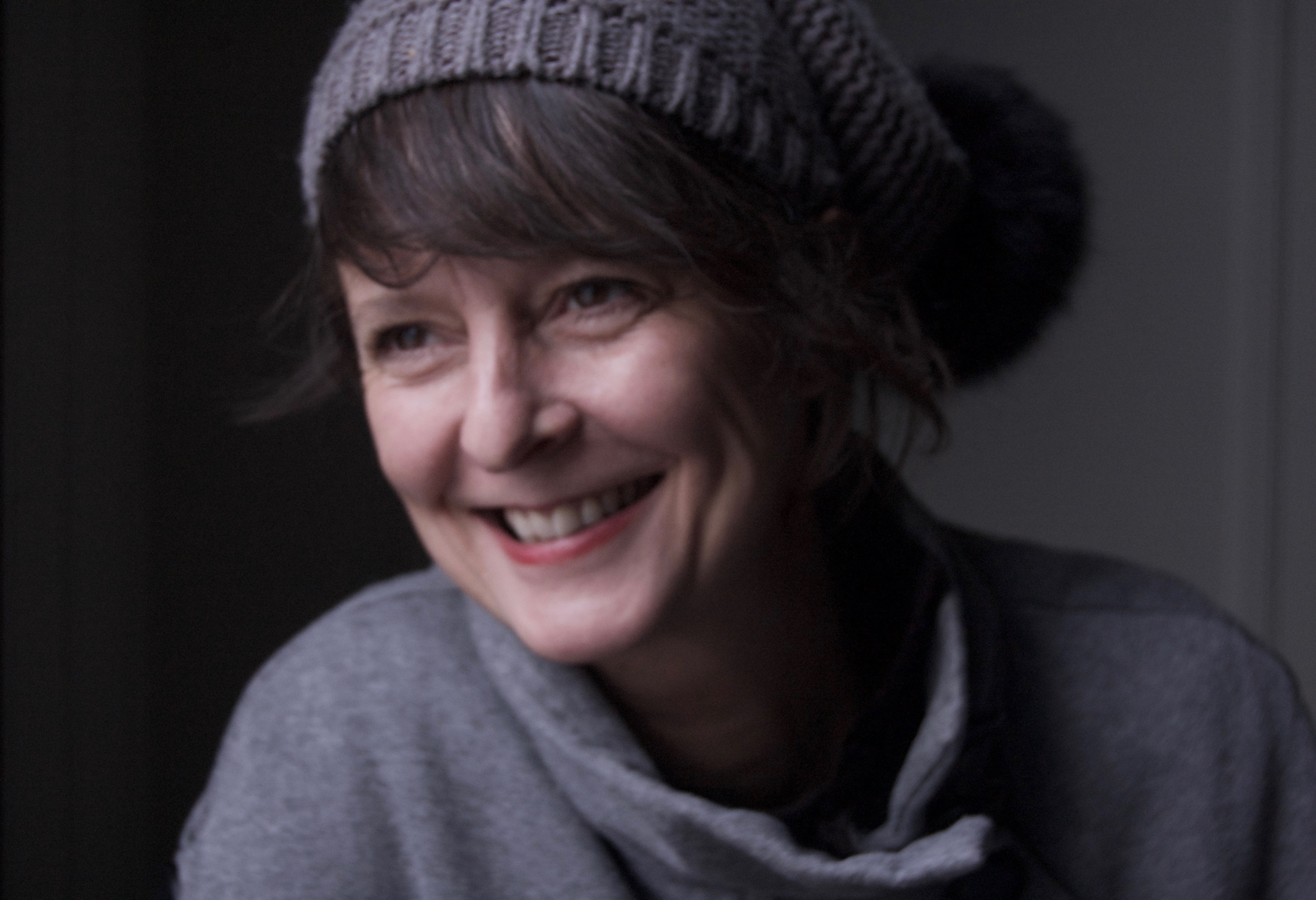 FABIENNE LUCET

Original Music Composer
After starting to play the piano at the age of six, Fabienne Lucet studied at the conservatories of Angers and Paris and the Peabody Institute of The Johns Hopkins University in Baltimore. She moved to Montréal in 1994, where she began working as a teacher while continuing to interpret (piano, keyboard and vocals), arrange and compose her favourite music. Since 2009, she has been composing and interpreting original music for films.
Photos : Julie D'Amour-Léger | Annabel Loyola | Courtesy